Much like the rest of the world, WorkPlacePro® and its affiliates are experiencing significant issues securing supplies due to the worldwide pandemic. Most apparel-based businesses across the United States are reporting increasing difficulties sourcing t-shirts and other items due to shipping delays, production issues, and price increases.
The havoc on the global supply chain starts overseas with factories coping with new health and safety protocols. Many suppliers have had issues getting staffed back up to be able to meet the consumer demand. In addition, changing regulations for trade and shipping have made logistics and exports even more difficult.
There are shipping challenges, too. FedEx, UPS and DHL have all increased fees in 2021, and have all experienced delays. Shipments overall have increased during 2021 due to more people staying at home and shopping online. Carriers have had significant difficulty managing the demand for space with increased e-commerce shipments. Further, they are providing logistics services for the vaccine, which added to the congestion.
What This Means
At WPP, we are doing everything we can to continue operating at full capacity despite these challenges. We are working to secure goods upfront, but we might have to get creative with solutions to get products in your hands on time. We work continuously with our suppliers to plan ahead, but sometimes shipping or production delays affect their schedules. As a result, we might have to order from different suppliers and warehouses across the U.S.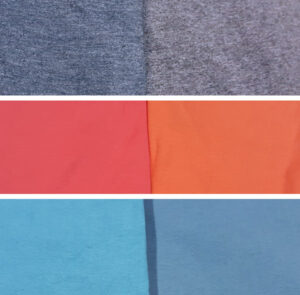 Another result is that items might vary slightly within the same order. We might have to source substitute brands to fill in sizes that were never stocked, and as a result, one size might be a color shade off from other sizes in the order.
Customer satisfaction has always been of the utmost importance to us at WorkPlacePro. We truly hope that our customers understand we are doing everything we possibly can to provide the same great service they have always expected from us. These are unprecedented times, and the complications we have experienced are unlike anything before. With the support of our loyal customers and employees, we believe we will come through this a stronger company and hope to be your top apparel provider for many years to come.
We appreciate your patience and understanding as we can continue to navigate these often-unforeseen challenges.