We got a facelift! Check out our brand new WorkPlacePro.com – Your one stop shop for all your promotional apparel needs!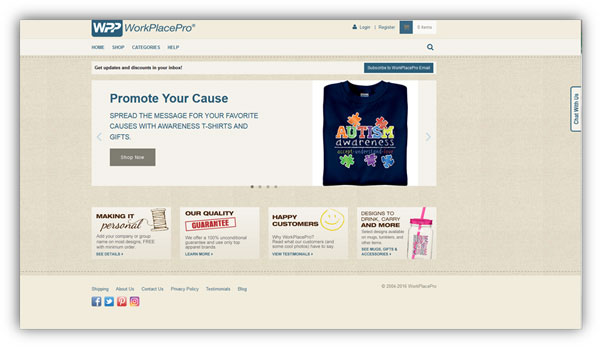 We've got brand new search functionality. Look for the magnifying glass in the top right corner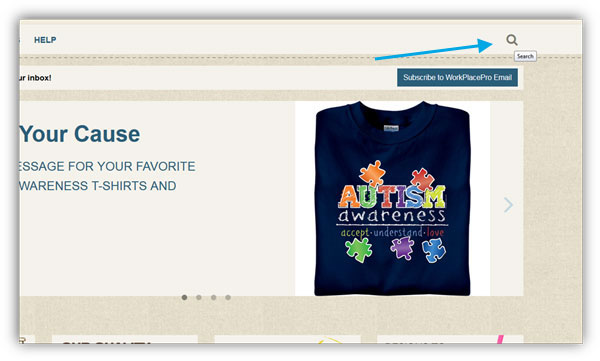 When you click, it expands into a text box


Our predictive search will show the results in the search bar.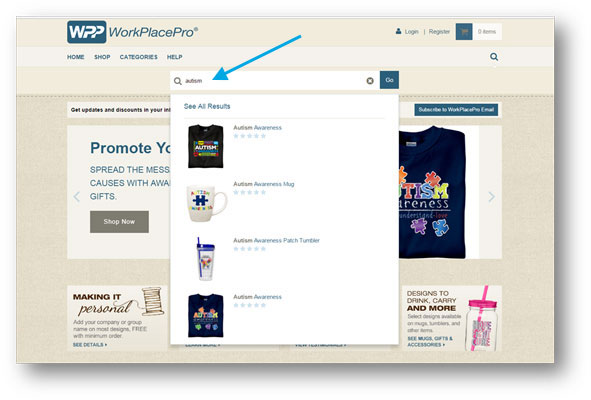 Type keywords or design codes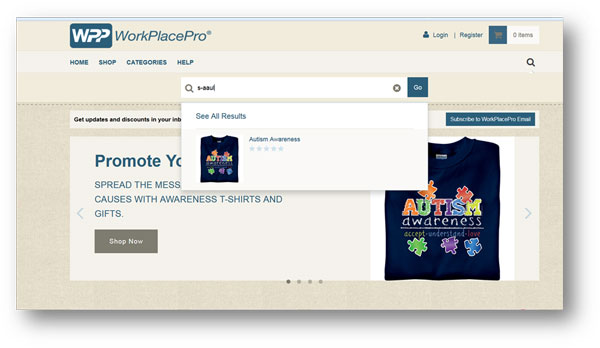 To engage in online chat, click on the right hand side of the screen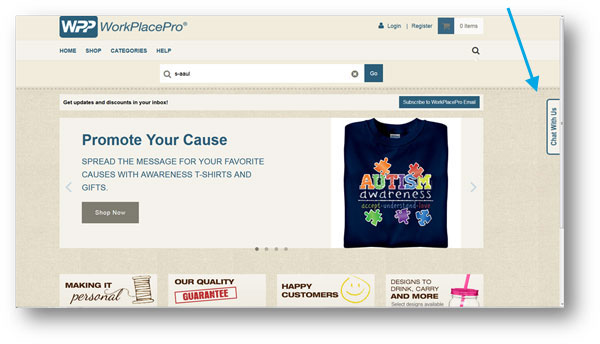 Check out our BRAND NEW account log in-features! Log in or register new. If you previously had a WorkPlacePro.com account: You should already have an account set up on this new website also, but passwords were not carried over. Please use the "Forgot Password?" link to reset it to see your past orders.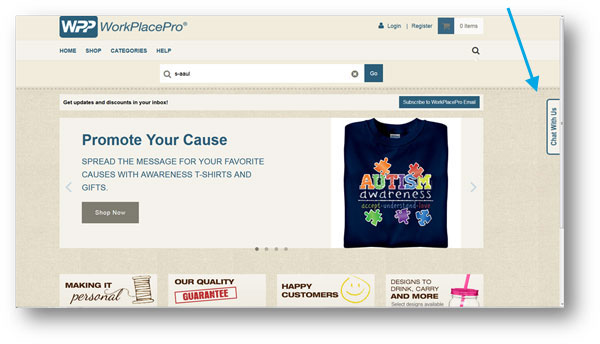 Log-In or Registration Screen.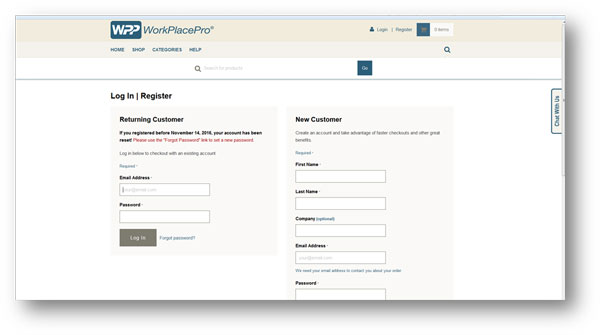 View your past purchases and order history!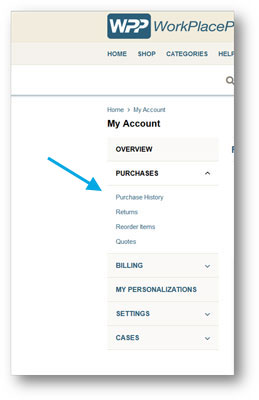 Track Your Billing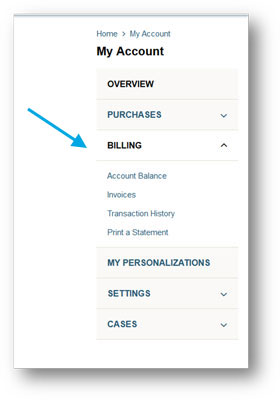 During your checkout process, your personalizations will be saved so you don't have to retype every order! View your previous personalizations here!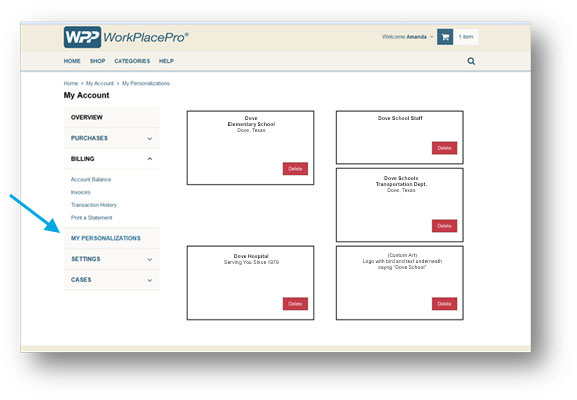 Account Settings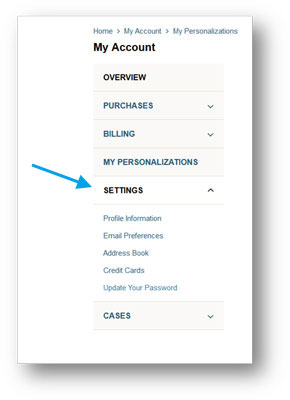 Support Cases are saved and tracked too!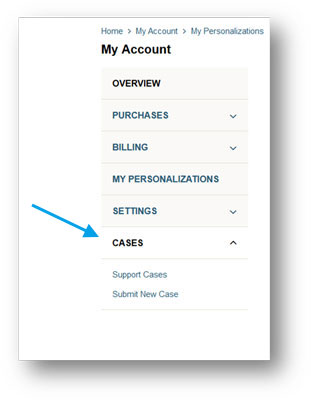 You can also access account information by clicking the dropdown arrow by your name on the home screen: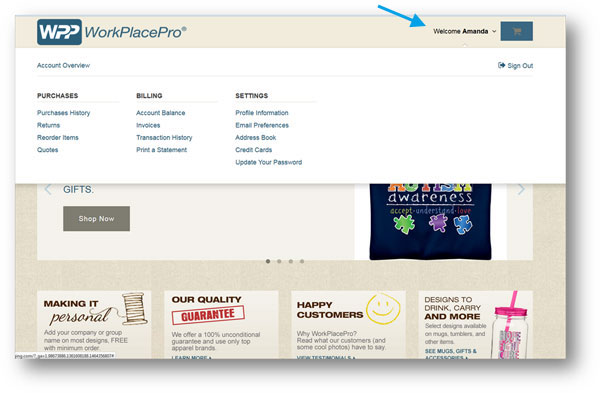 If you have questions, please visit our Help Page. Click on the question to reveal the answer.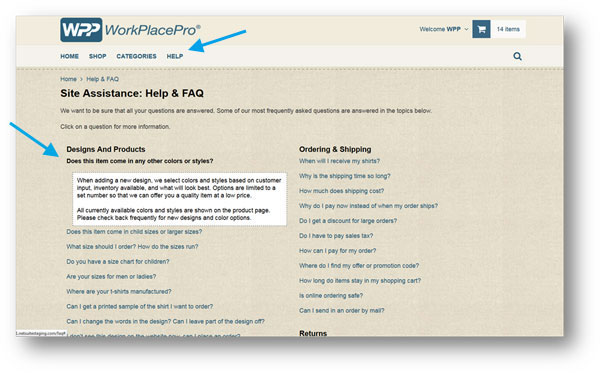 To see all products, click on Shop in the top left (on the home page)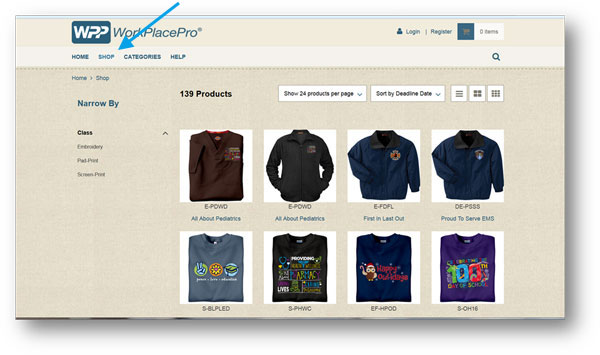 Narrow your choices by embroidery, pad-print or screenprint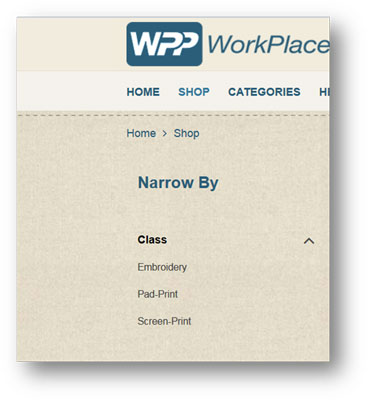 Change the view of the products displayed


Sort by deadline date or relevance (most recently added)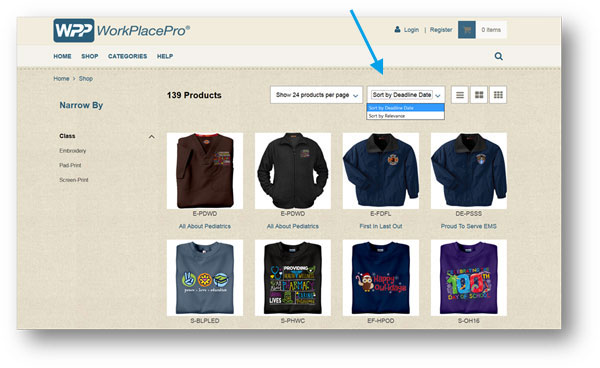 Change your view here:


Click on "Categories" at the top to sort by market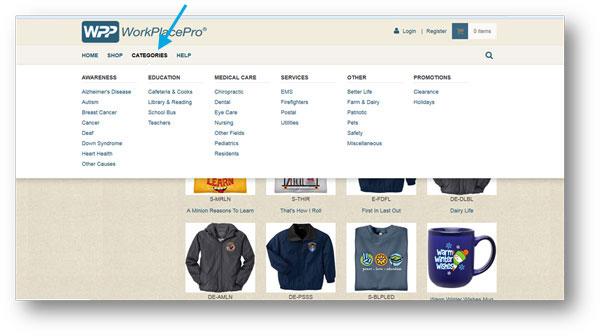 To place an order, find the product you want to purchase and click on it, for example: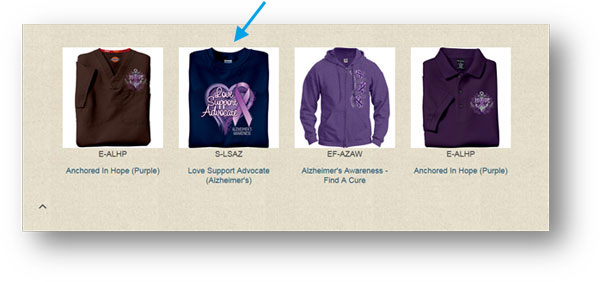 Hover your mouse over the image to zoom in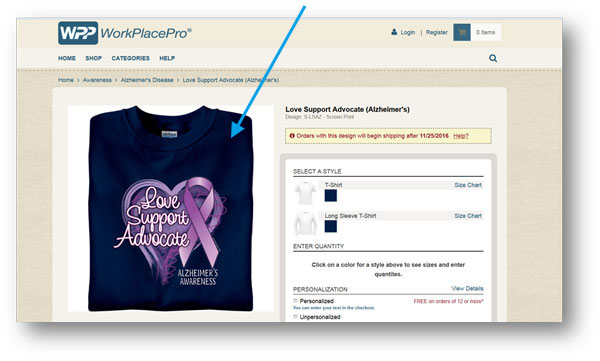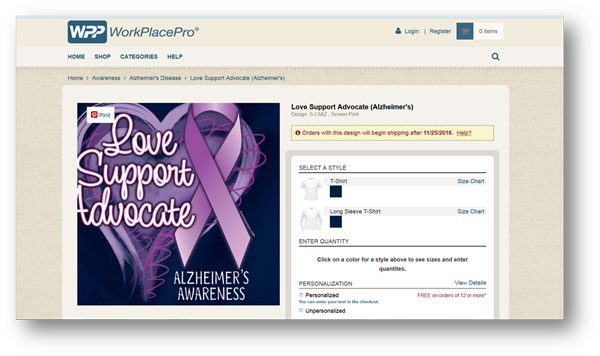 Click on the color swatch and style first, and then the quantity size boxes will appear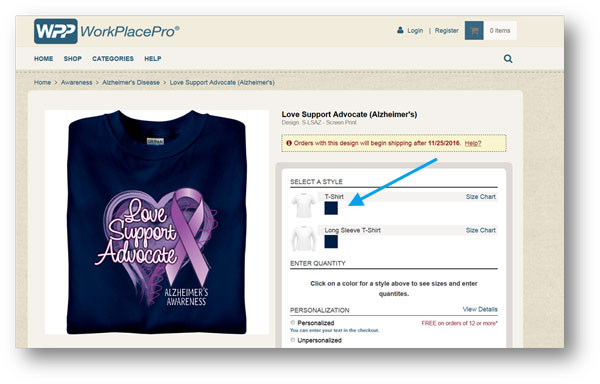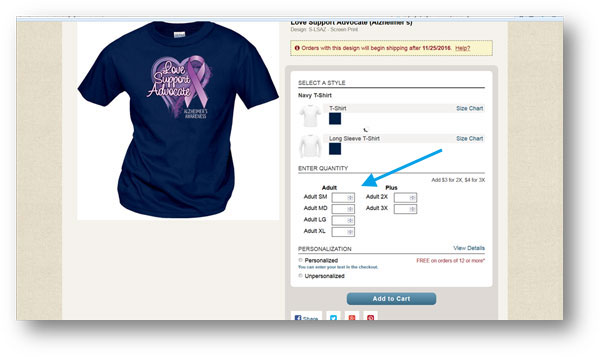 Type in quantity or use arrows to reach desired quantity of each size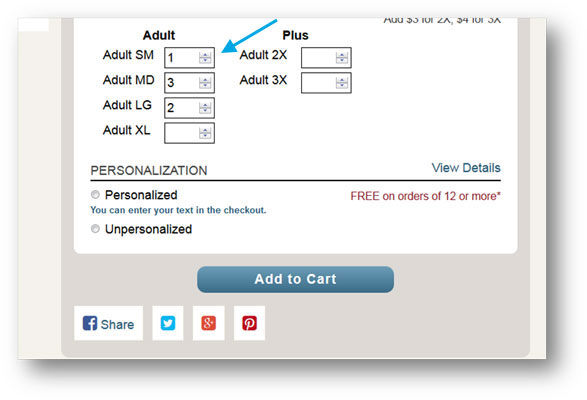 Choose whether you would like your items personalized or unpersonalized. View details for more specific personalization information for each design.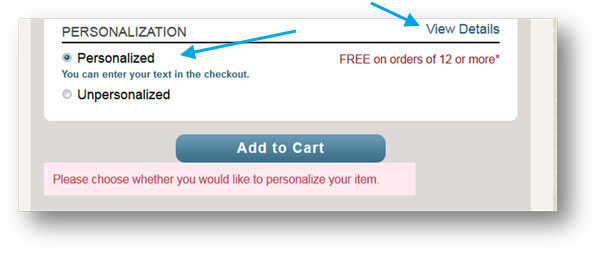 Click on view details takes you to a new page like this: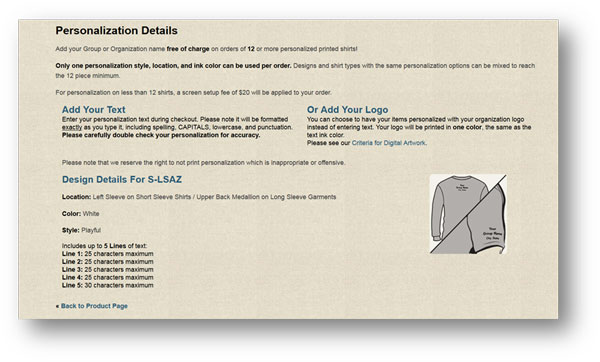 Click add to cart on previous screen to add items to cart


View cart and checkout or continue shopping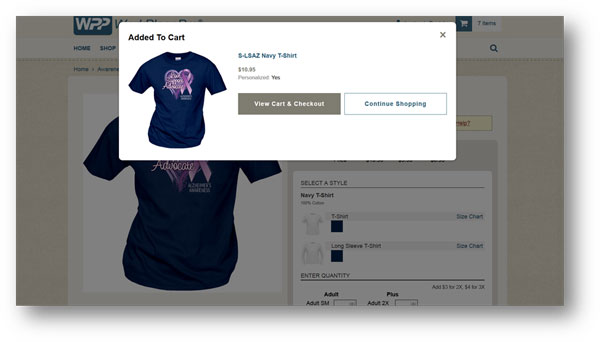 You can view your cart anytime by clicking at the shopping cart in the top right corner of the website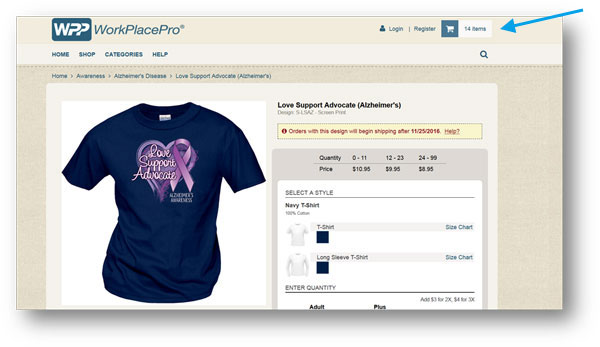 Once in checkout, please note volume discounts are applied per each item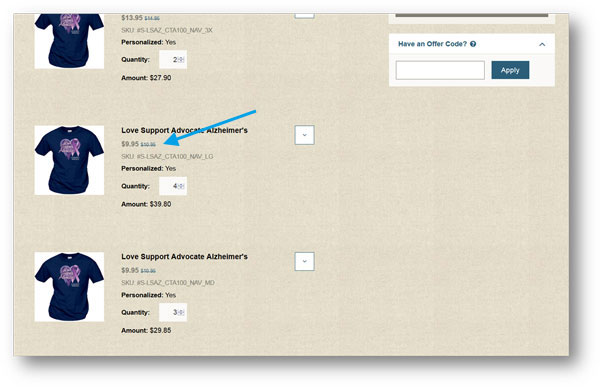 You may update quantities by adjusting the arrows. If you wish to remove from your cart, click the arrow beside each sku: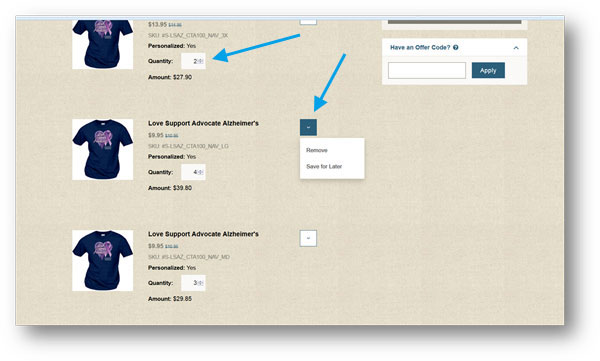 Enter offer codes you received by mail, email, or social media to the right side of the screen. Click "apply"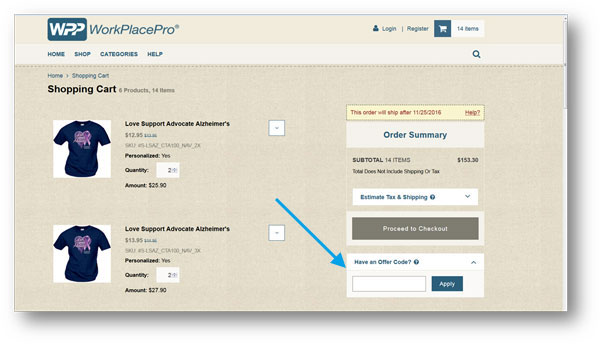 Click "Proceed to Checkout" to continue the checkout process
Log In, check out as guest, or create an account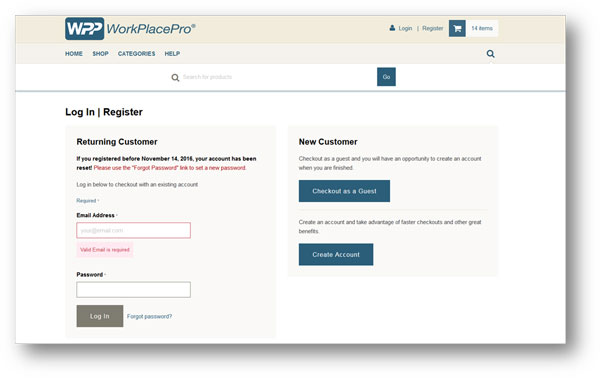 Enter Required and Optional Information, then click "Proceed to Checkout"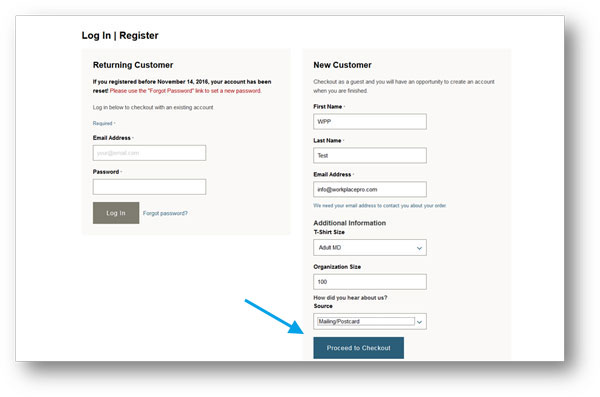 If you have an account with personalizations saved, click on "My Personalizations" to select your saved option. Otherwise, type in your personalization text. Choose bold if you wish that line to be bold text.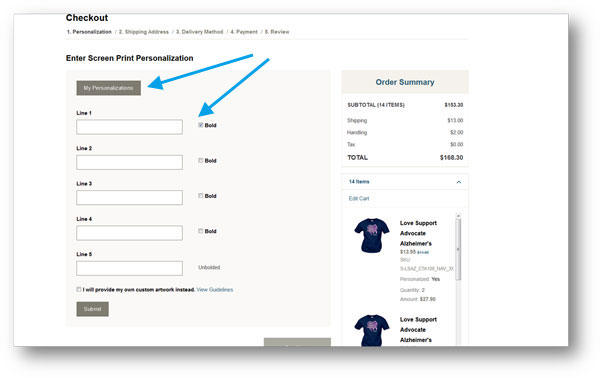 Then click submit. You will be given a choice to re-do or accept. PLEASE REVIEW ACCURACY BEFORE CLICKING ACCEPT.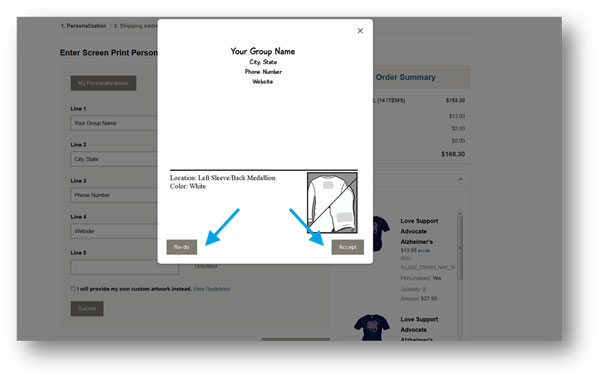 Then click continue
If you wish to edit your cart, you may do so at any time by clicking on edit cart at the right of the screen in your order summary. Also, at any time, you may click on the logo at the top of the website, which will take you back to the home page where you can see the cart on the top right corner, and can edit from there.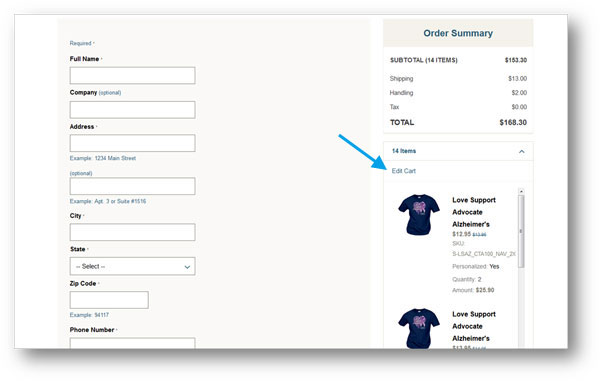 Proceed with entering shipping and billing information, review your order, and click submit. Congratulations on placing your order through WorkPlacePro®!
For any questions or comments, feel free to contact us. Contact information is available by click the link at the bottom of the page.