Awareness t-shirts are a fantastic way to show your support for important causes and campaigns that raise awareness. WorkPlacePro® is your source for all your awareness t-shirts and other apparel items which can be customized to fit your group or workplace, and with every order of 12 or more tees, personalization is free!
However, here at WorkPlacePro®, we are more than just an apparel company: we aim to not only raise awareness of these issues, but to actively support them. That's why we have introduced the new donation system.
When you purchase ANY of our products, you have the option of rounding up your purchase to donate to one of three select charities. By rounding your purchase to the nearest dollar, you can donate the difference to the charity of your choice! This checkout process allows you to donate your spare change, to support organizations which are making a difference in your community, and in your country.
The following, are the three charities that we support:
National Autism Association®

The National Autism Association provides education and resources to keep children and adults with Autism safe from things such as bullying and abuse in the public and private sphere. The association is a parent-run not-for-profit organization which was founded in 2003 and aims to be the leading voice on many issues, including those related to autism safety, autism abuse and crisis prevention.
With over 1.6 million online members, the National Autism Association responds to the most urgent needs of the autism community, providing assistance and hope to those with autism, and their families.
National Breast Cancer Foundation Inc.®

Founded in 1991 by a breast cancer survivor, the National Breast Cancer Foundation's mission is to provide education about breast health, breast cancer and the importance of early detection, as well as providing support services to those affected by breast cancer.
1 in 8 women will be diagnosed with breast cancer in their lifetime, making it one of the leading health crises in the United States, and the Western world. While there is no known cure for breast cancer, early diagnoses is critical, which is why the National Breast Cancer Foundation provides free screening in all 50 states, and free programs for women facing breast cancer.
American Cancer Society®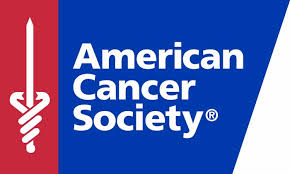 This nationwide, community –based health organization aims to enhance wellness, and help people to maintain that wellness while also striving to find cures and treatments that will save lives.
The American Cancer Society, along with millions of supporters, is committed to ridding the world, and individual lives, of cancer and has offices all over the United States to ensure that its presence is known and available in every community. The organization is dedicated to research, education, advocacy and service to all those who are affected by cancer.
These three organizations all strive to make this world a better place through education and support for those who need it. By choosing to round your purchase at checkout, you will donate to one of these three worthy charities.
Let your small change, make a big difference!