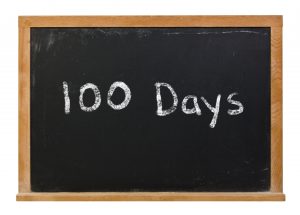 Tips on Celebrating with Kids
A new school celebration gaining popularity in elementary schools across the country is dubbed, "The 100th Day of School."  This celebration literally occurs on the 100th day of the school year. The calendar date varies, due to differences of start dates and inclement weather, but it typically falls in the January-February time frame.
This day provides the opportunity to plan fun activities for young minds.  They can learn new math skills, create a new art project, or stretch their creativity. Here are some 100 days of school ideas to do with your little ones either at school or at home:
The 100th day of school is not only a great way to have fun, but it's also a time to reflect on what has been learned so far and what is yet to come.  We wanted to create a t-shirt design that celebrated a memorable school year for this purpose!  Check out our "Best School Year Ever" design here, available until November 14, 2019!