It's July, friends. ALREADY.
But didn't school just let out yesterday?
It's amazing how quickly summer flys by. A vacation here, a few trips to the pool there, and suddenly there are fewer than 30 days before the kids are back in the classroom again. 😱
Don't resign yourself to the end of freedom and start packing those backpacks with fresh crayons and pencils … yet. You have time to make the final days of summer break count. Consider adding these outdoor activities to your calendar before the clock runs out:
Take a hike in the sky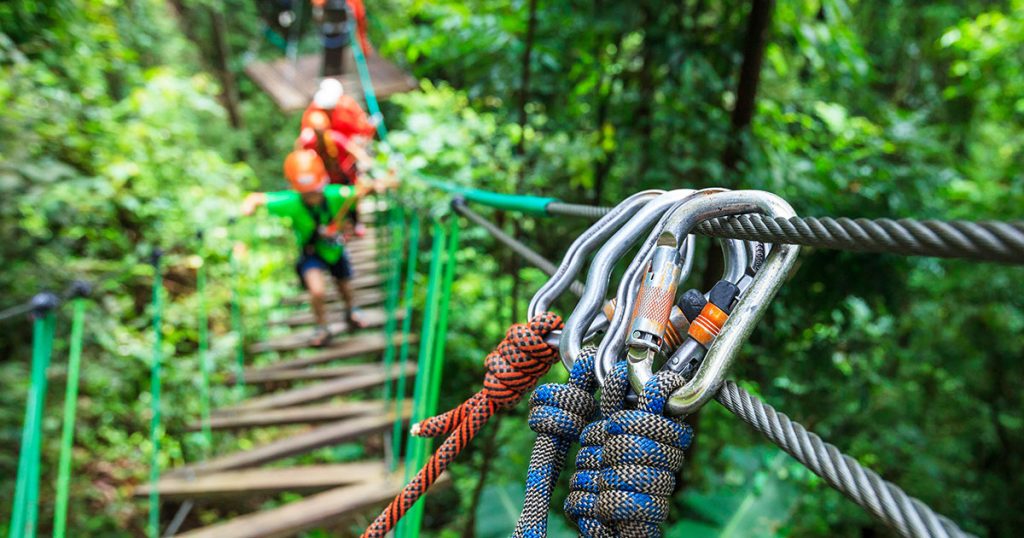 If you've done all of the hikes on land you can think of near you, consider a trail through the treetops. It's an obstacle course in the sky! Attractions like this one in London, Kentucky, or these in the eastern U.S., are growing in popularity. Look up, and you'll see a series of platforms in the trees connected by cable, wood, rope and zip lines to form bridges. Your challenge is to figure out the best way to get to the next platform. There are trails for different ability levels, and you're wearing a harness for complete safety. It's a great activity for the entire family.
Float your boat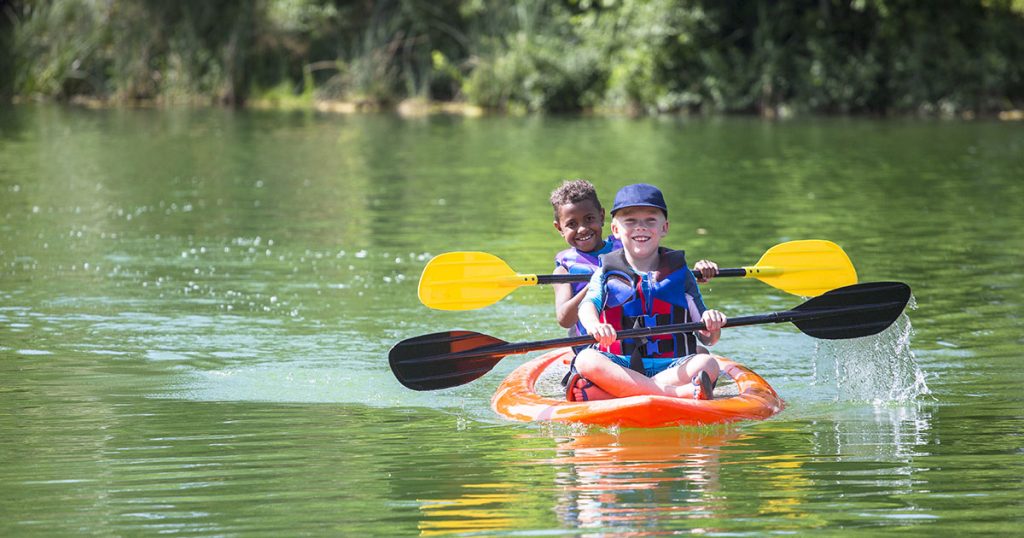 There's nothing quite like throwing on a lifejacket and floating your worries away on a local creek or lake during the summer. It's quiet, serene, and 100% enjoyable. Kayak rental outfitters and paddlefests are popping up everywhere, offering families a way to experience nature easily and affordably. If you own your own kayaks, paddling events are a great way to meet new people and explore new waterways in your area (there are often rental options at these events as well). Many outfitters, like this one in our backyard, offer rental, lifejacket, paddle, and shuttle service for a fee. They'll help you launch your kayaks and be there at your destination to take you back to your vehicle. All you need is a little sunscreen, maybe some sunglasses or a hat, and some snacks, and you're ready to float.
Camp in the backyard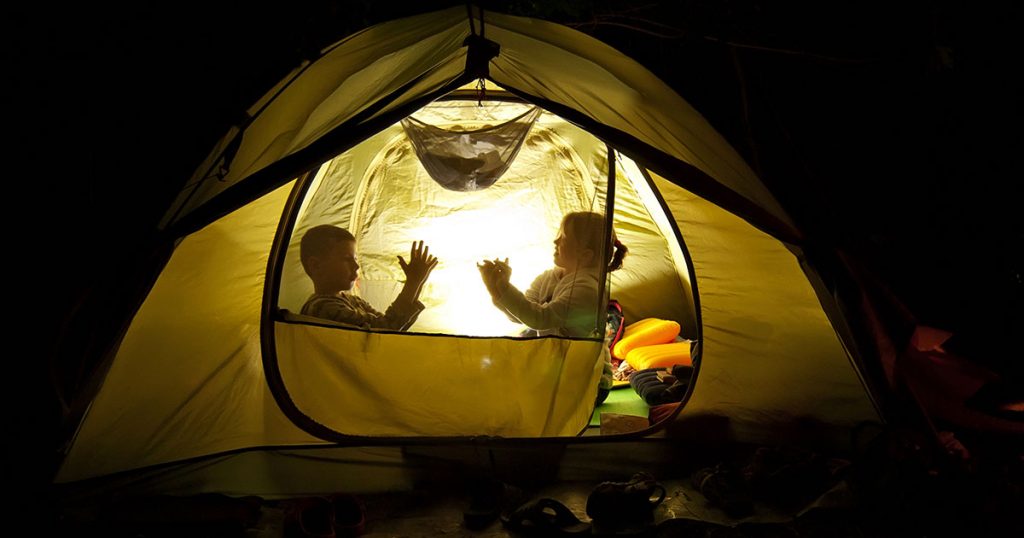 Camping at a distant location is great, but there's something special about pitching that tent in the backyard for the night. Home is close and the surroundings familiar. Bundle up with some blankets and tell ghost stories, or lay out under the stars and look for constellations. There are stargazing apps you can download on your phone that, when pointed at the night sky, will identify the constellation or planet and give you detailed information about it. And of course, any campout is only complete with a few S'mores.
OK, now you can think about going back to school. 🙂 We have the apparel to get our school friends in the mood for a new year. Keep watching for new designs!