The Fourth of July is on a Wednesday this year and for you, that may mean being stuck at work. Wahh, wahh. Not everyone gets to celebrate our nation's independence with a day off (24% of employees across the nation, in fact, do not) — especially when it falls right in the middle of the work week.
But that's OK. Think positive! You can still celebrate. Move the party from the backyard to the break room (or the parking lot) and spread some cheer for your fellow employees so their morale stays high and they know you care about the things that matter to them.
Here are four ways to light up the workplace with Independence Day cheer:
1. Potluck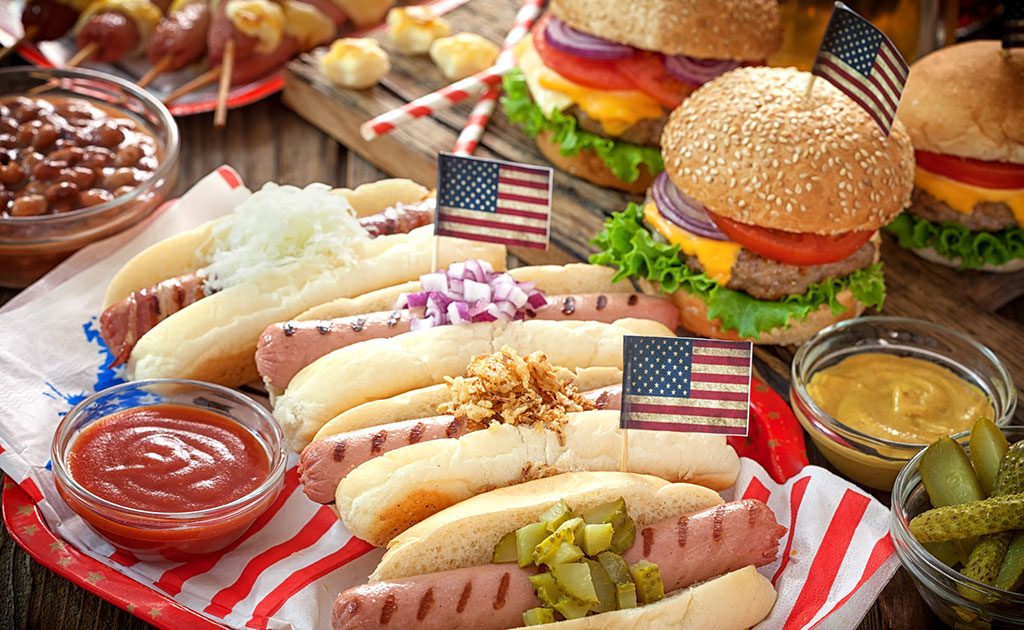 A staple of any holiday is food, and Fourth of July is no exception. Make it a community effort by hosting an office potluck and asking everyone to contribute a dish. If you are able to bring a small grill to the workplace, flame some hot dogs and hamburgers outside while having the rest of the team bring a favorite dish or drink. If the weather is great, host the potluck out front and invite customers to come grab a quick dog and soda and mingle with staff if they're out and about on their holiday. Potlucks are excellent team and morale building activities that bring everyone together to relax and talk about everyday things not related to work. And who are we kidding — everybody loves a good meal. Find some yummy Fourth of July-inspired foods here.
2. Most patriotic outfit or desk contest
Everybody loves a little competition too, especially if they get to be goofy and have fun at work. Host a contest for the most patriotic outfit or, if that's not possible because of dress code, the most patriotic work space. Encourage everyone to pull all the stops for their outfit or space and have the boss + one other team member serve as judges. Make the prize one employees will wear a red, white and blue tutu for — like a paid afternoon off or a gift certificate to a local restaurant or store.
3. Sparklers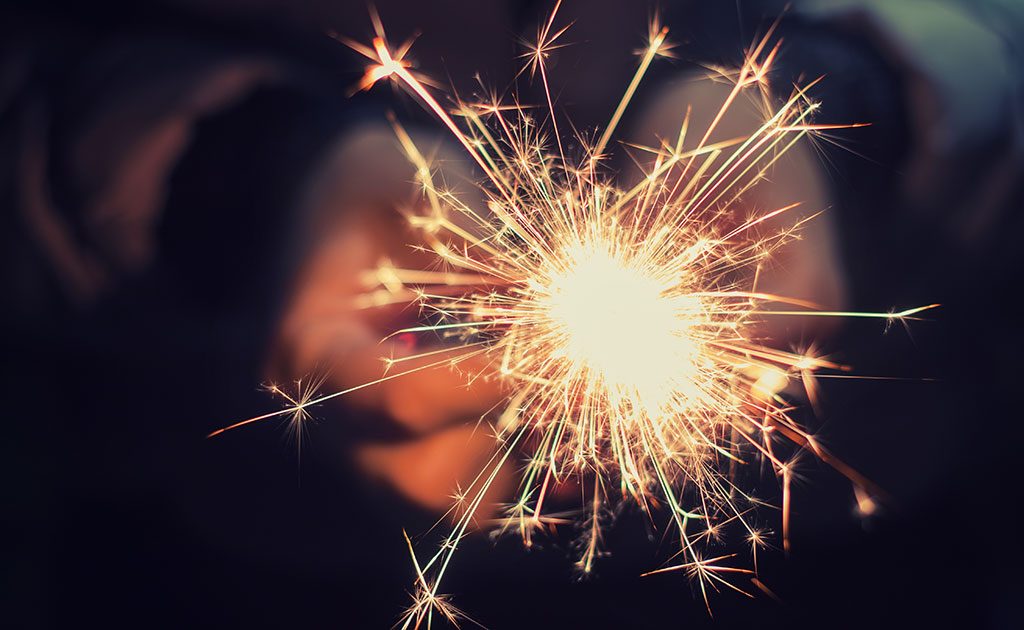 You may not be able to set off or enjoy big, booming fireworks because you're working evening hours, but you can still enjoy some pretty sparks. Bring a couple of boxes of sparklers to work and pass them out to everyone on the team during a break. Try to get as many people outside to light them as you can. Imagine the view from the road! People who drive by will remember employees from your workplace were lighting up the parking lot with patriotic cheer. And your coworkers will be pretty cheery too. (Please remember to be safe!)
4. Watch a great Fourth of July movie
Movie day at work? Whaaaat? Yep, this is a thing for a lot of workplaces, even when there's no holiday. Organized workplace recreation can help boost morale and keep employees motivated to work hard to earn these fun-filled days. So while you're eating that potluck meal, dial up a movie like Independence Day or Rocky and have fun cheering on the underdog.
Throw in a staff gift for your Independence Day celebration with our USA T-shirts! Order by May 17.