Fire Prevention week takes place October 6-12th, 2019! Taking steps to ensure you and your family are safe is crucial. Here are some ways to prevent fires from breaking out and to keep them controlled if they do: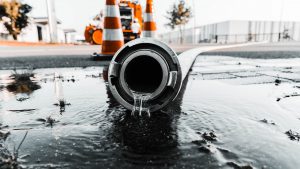 Check your smoke detectors monthly.
Checking your smoke detectors is one of the easiest ways to protect yourself if a fire were to happen. Change batteries as needed and test to make sure they're working properly so you can sleep easy!
Take precautions by performing yearly inspections.
Have your furnace checked yearly to make sure everything is up to code and there are no threats of fire being an issue. Change your furnace filters once a month as well, as they can collect dust easily which is a hazard.
Check your water heater.
Water heaters are often placed in inconvenient places, but it is important to clean around them. Be sure that there is nothing too close to the unit, as they hold high temperatures and can cause fires more often than you'd think. Always keep any heating element free of debris and clear of clutter.
Keep ovens and stoves clear.
When you're making dinner, cleaning up your kitchen or even bringing in groceries, strategize where you put things in your home. Ovens and stoves should always be clear of towels, paper products and anything that is not meant to be stored in or on them.
Watch for frayed wires.
Never run electrical cords underneath rugs or in between walls and furniture. Watch for any frays in wires, even just a phone charger. Be sure to unplug any device that feels warm from just being plugged in because this is a hazard in itself.
Breakers.
Know where to shut off your utilities, gas lines and fuses in and around your home.
Store flammable products in cool, dry places.
It's no secret that flammable items should be placed in cool areas where there is no risk of fire. Don't forget about those lit candles, either!
Keep fire extinguishers handy.
A fire extinguisher should be a requirement for all homes. When using a fire extinguisher, remember the P.A.S.S. acronym: "Pull, Aim, Squeeze, Sweep." Keep baking soda handy for grease fires, as they must be smothered in order to extinguish them.
Close bedroom doors at night.
If a fire were to break out, they do spread quickly with no discrimination. Keeping bedroom doors closed can create barriers that can slow down the spread of the beast.
Have an exit plan.
It is beyond important to have an exit strategy if a fire were to happen. Meet with your family regularly to discuss the exit plan. Educate your guests on the exit plan, as well as the safety guidelines you follow in your home to prevent fires.
Firefighters can be overworked and underappreciated – many people don't think about them in their daily lives until they are needed. WorkPlacePro wants to show our appreciation for these silent heroes by offering new designs like these!
Show your support of your local firefighters who risk their lives to save others. Mark your calendar for your fire safety plans/maintenance so we can help save lives as well!