National Wear Pink Day is approaching, occuring on June 23rd, 2019! We have put together a short list of how you can help raise breast cancer awareness by wearing pink, donating and becoming an advocate for breast cancer!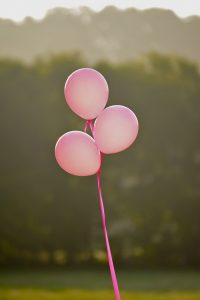 How does wearing pink make a difference?
Wearing pink can promote and remind other individuals of the importance to get regular screenings for breast cancer. It also reminds us of the thousands of people battling cancer, as well as the many survivors that help us keep the hope we need to fight and overcome this disease. Simply wearing this color on a scheduled cancer walk like this one, when going to the grocery store and even wearing pink to work helps raise the awareness to others who may not be conscious of their own risks of develpoing breast cancer.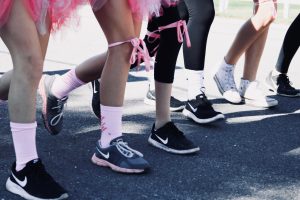 Photo by sydney Rae on Unsplash
Where can I donate to make a real difference?
I'm sure you've heard of the American Cancer Society. ACS is a non-profit organization that raises over $1 billion dollars each year to pour into fundraisers, research, patient support, prevention and treatment. ACS is made up of mostly medical and lay volunteers that work tirelessly to facilitate awareness events, raise money for research and cost-cutting treatments for those affected by cancer. No matter what type of cancer you wish to support/donate to, ACS covers it all.
How do I become an advocate for breast cancer?
We consider anyone who wears pink an advocate for breast cancer! You can make a difference in the world's biggest cities and smallest towns just by displaying your pink garments to show support for this disease. Here is a great article on how to become an advocate for breast cancer.
Personally, I was inspired to become an advocate for pancreatic cancer after a very close family member was diagnosed– so don't think that you have to have cancer to be an advocate for awareness! If you've done your research, if you know someone suffering– even if you are just inspired by stories or intrigued by how far research has brought us in 2019– get out there and share your knowledge!
Make sure you visit our website to check out our available breast cancer designs & remember to think pink on June 23rd!